OUR IMPACT
Our vision is to create a model that helps others understand that employing
refugees is a benefit. This is the model we are running to inspire others.
We are committed to each product having a positive Social and Environmental Impact.
ENVIRONMENTAL IMPACT
We started by using used life jackets and blankets from the refugee journey in our product. We still use this for many products and have continued that mentality into our present model using any available upcycled materials and finding other creative ways to accomplish our mission while mitigating our impact on the environment.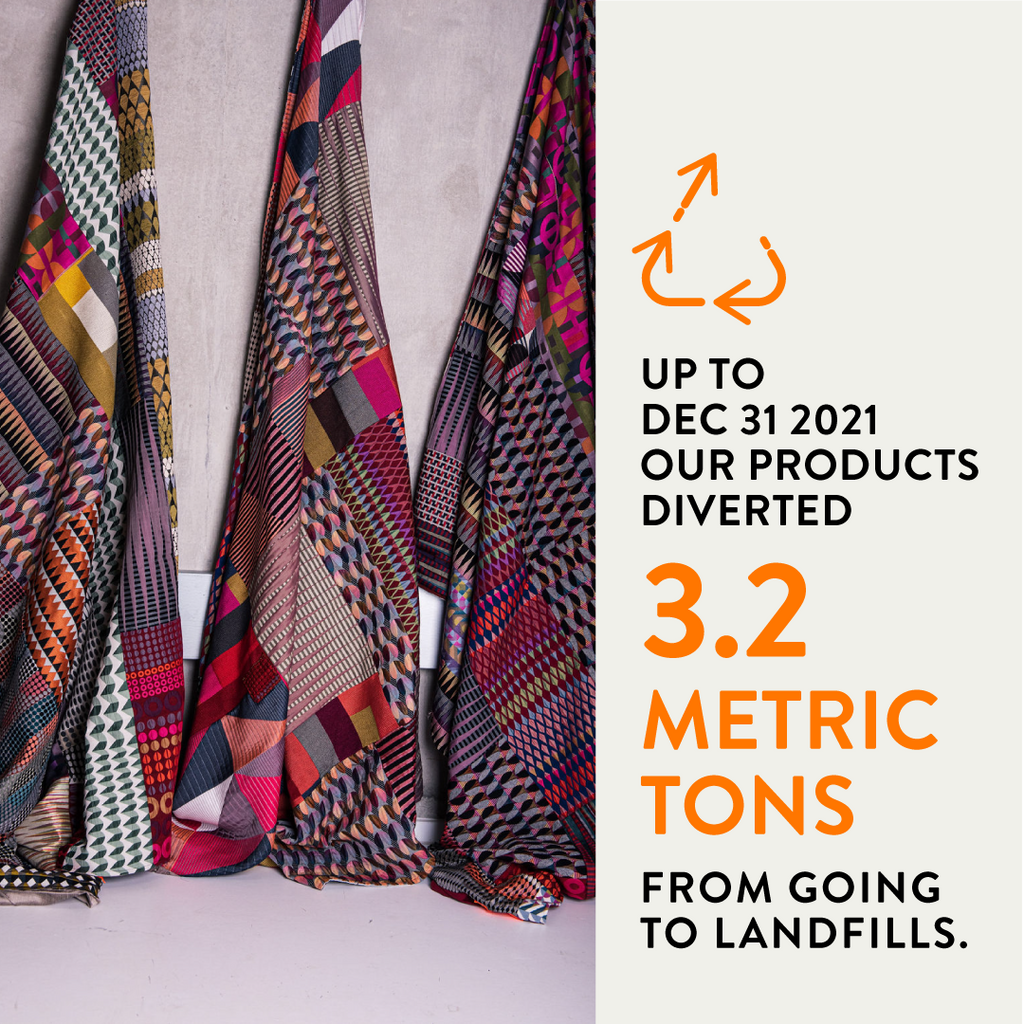 By investing in women, we are investing in families and the refugee community.

Love Welcomes does three things: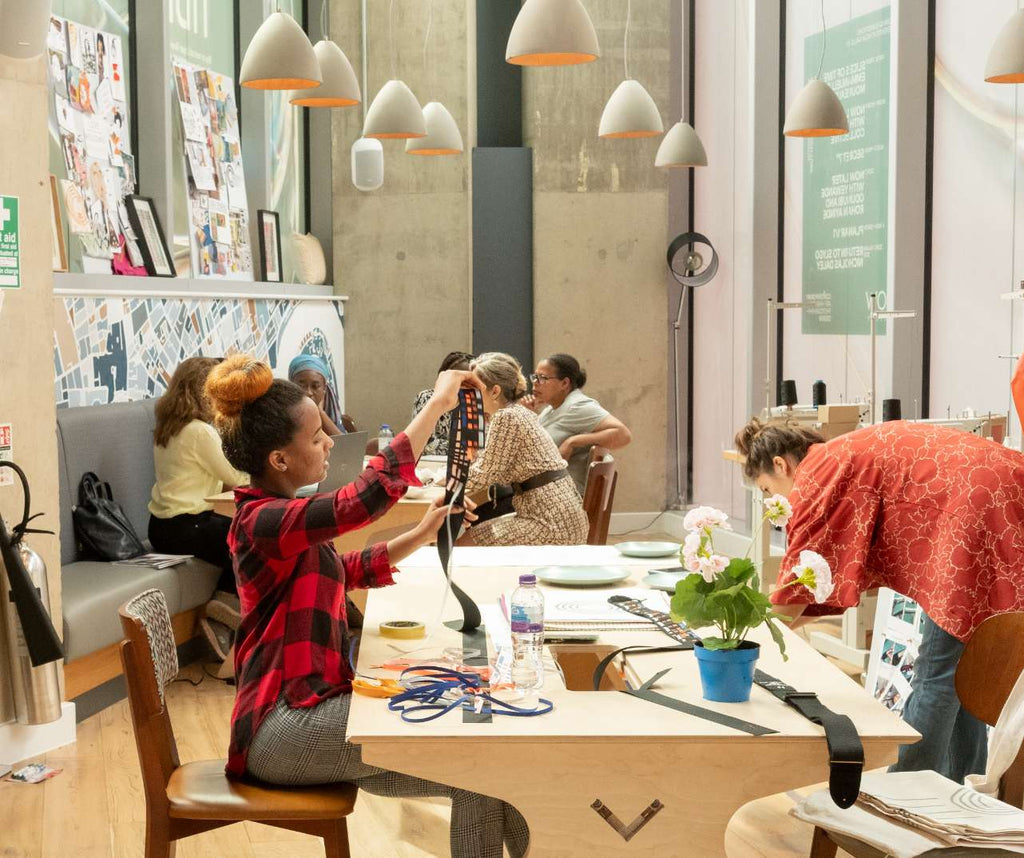 1
Provides training and skills to refugee women. The team spends 2/3 of the week creating products, and the other 1/3 of the week for Conversational English, digital literacy, financial literacy classes. This process improves self worth and support to the women and provides valuable skills for the future.
2
Employs refugee women in multiple locations to create beautiful Love Welcomes products. These women are given above Living Wage, as certified through the Living Wage Foundation, and a safe and supportive work environment.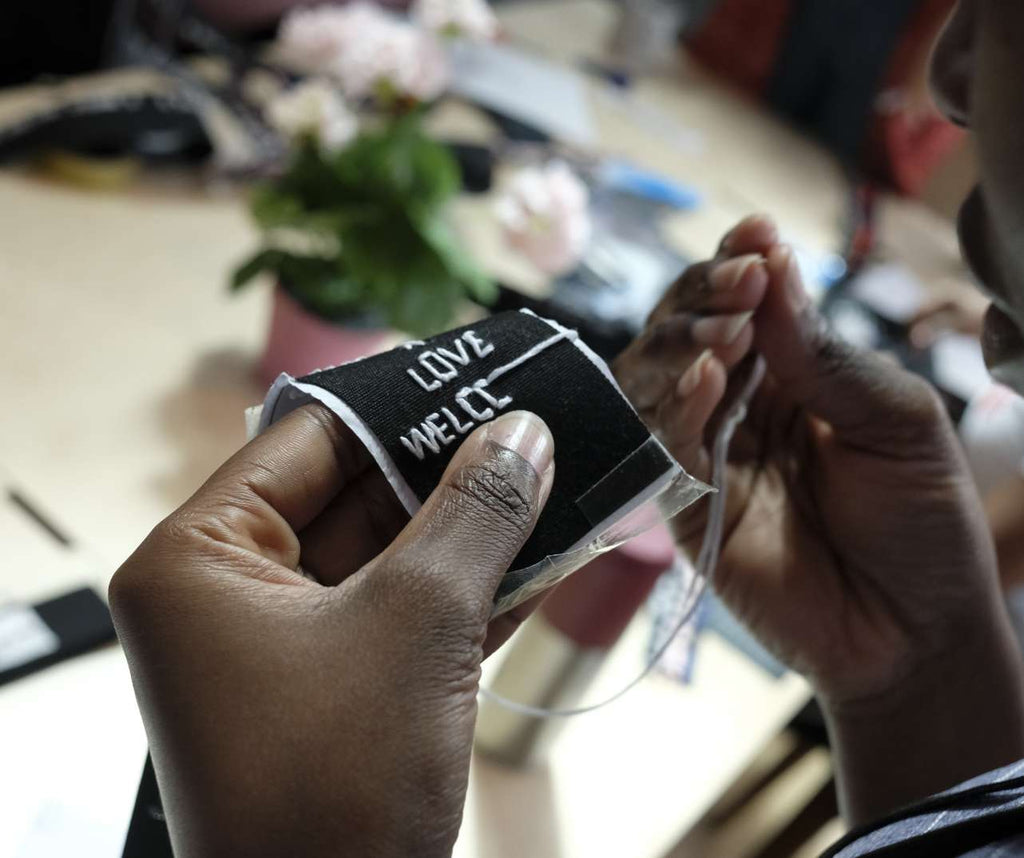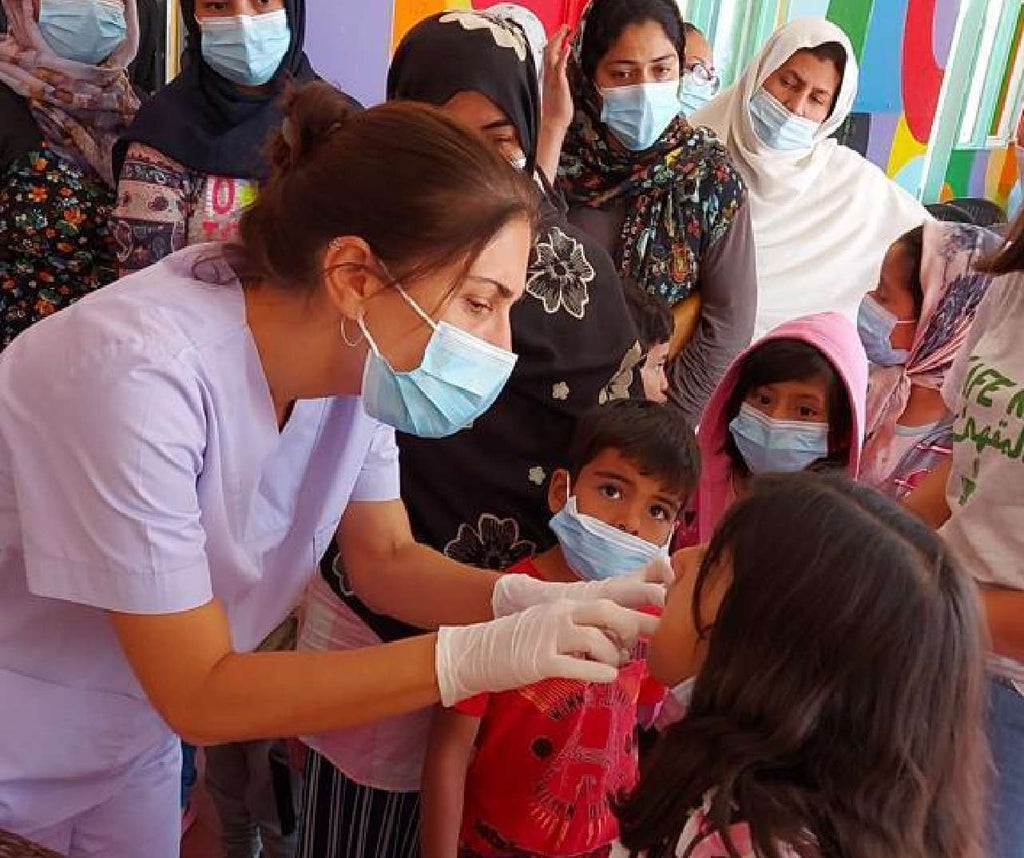 3
Provides additional support to refugee communities including those currently living in camps; this includes access to health and legal support, mother and baby supplies, nutritious food and support for micro businesses.
CERTIFICATIONS
We take our impact seriously, and are committed to being transparent with our work. We are certified by these independent organizations. Please click the logos below to learn more about each certification.
ABOUT THE LIFEJACKETS
Between 2015-2016, hundreds of thousands of people escaped countries like Syria and headed to Greece in order to seek safety - but not all of them made it. Even today, people continue to drown on the treacherous crossing from Turkey, and many are recorded as missing. Smugglers usually give a life jacket to fleeing refugees as part of their 'fee', but usually these vests are not safe. Many times they are fake life jackets that could keep a person afloat for a short time but wouldn't be classified as a 'life-saving device'.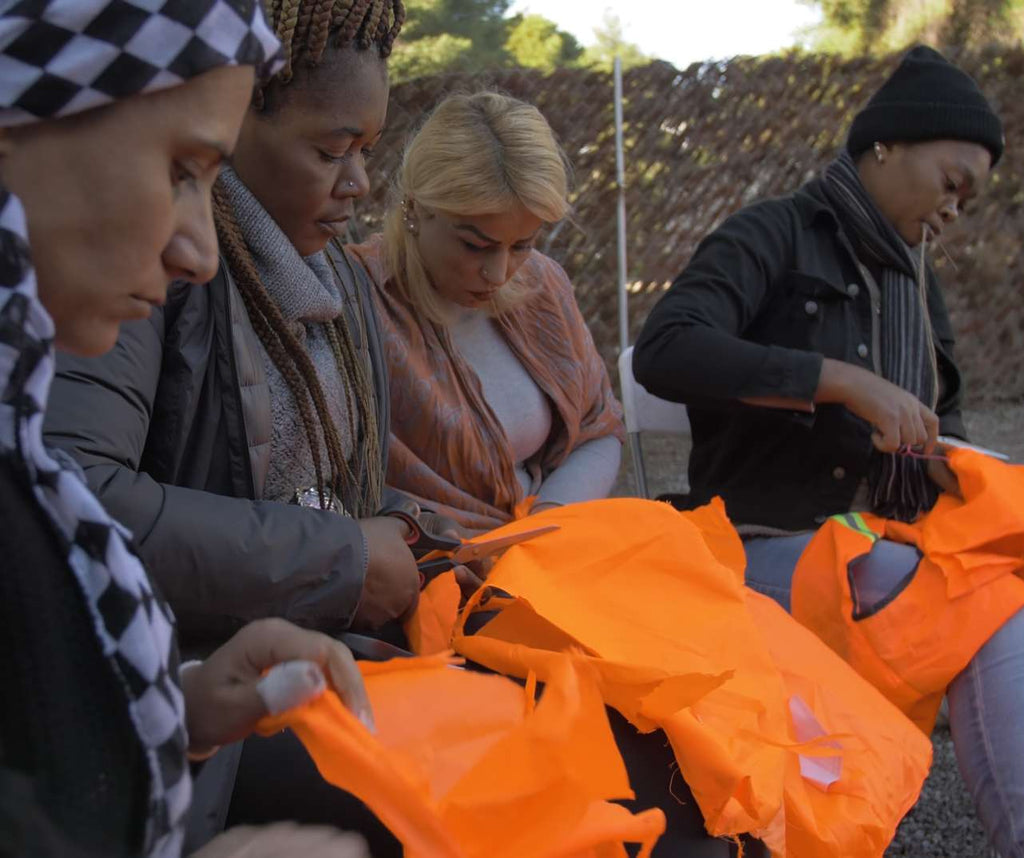 Refugees who do make the dangerous crossing arrive at refugee camps where their life jackets are left on the beach. In 2015, with thousands of life jackets piled up in 'mountains' and left for waste, our partners quickly realised the Greek islands were facing an ecological crisis. The materials from the life jackets, which are collected by volunteers from the beach, are now sorted, washed and recycled into products made by other social enterprises, like Love Welcomes.
We use small pieces of the upcycled life jackets in most of our products, that are collected from the beaches of Greece, as a symbol of both the horrible journey refugees must make, and the hope of the next steps of their journey.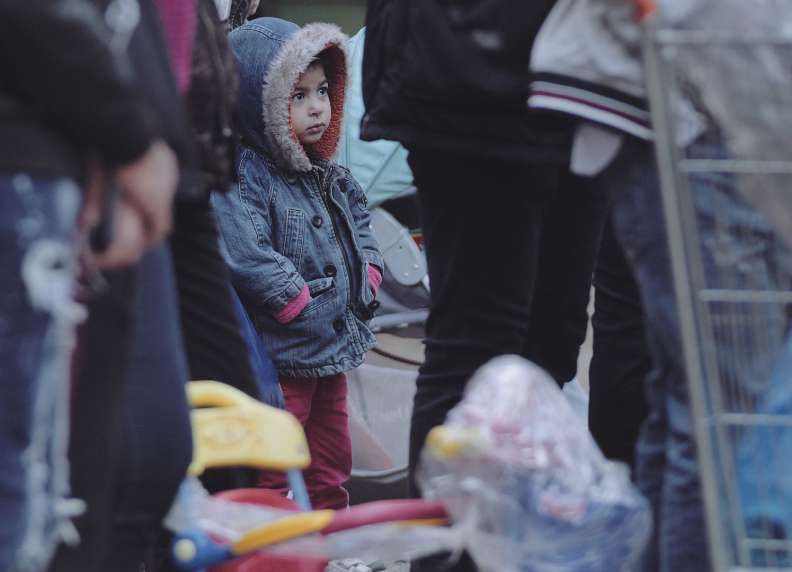 1.
Syrian families are forced to flee to Europe due to civill war.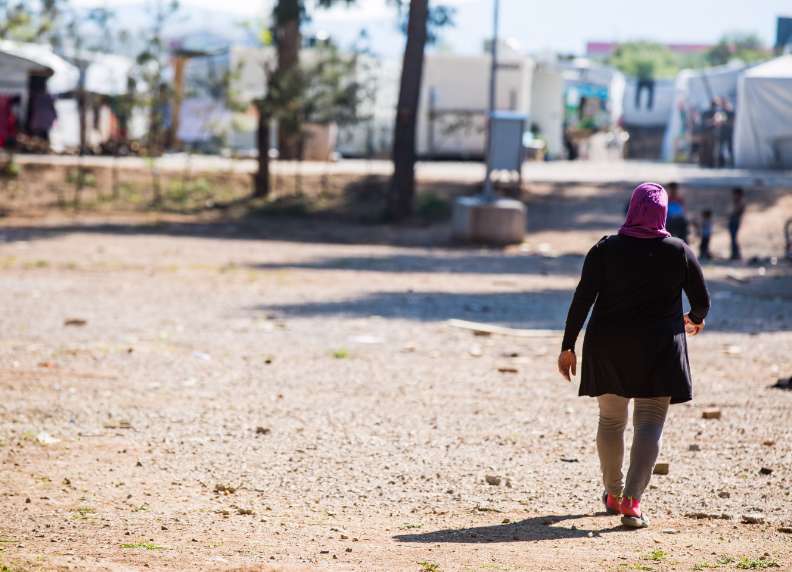 2.
They end up in refugee camps in Greece waiting years (in most cases) for permanent European citizenship.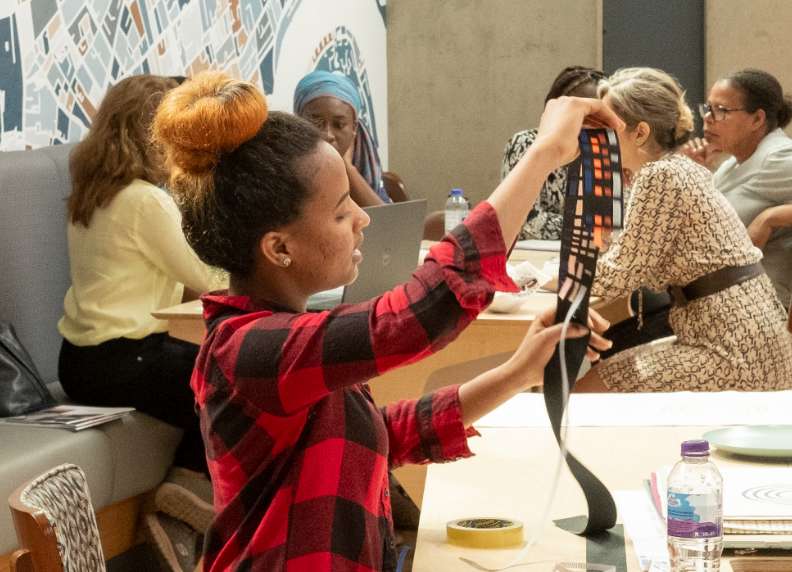 3.
We hire refugee women resettled in the UK and train them on skills to make our products.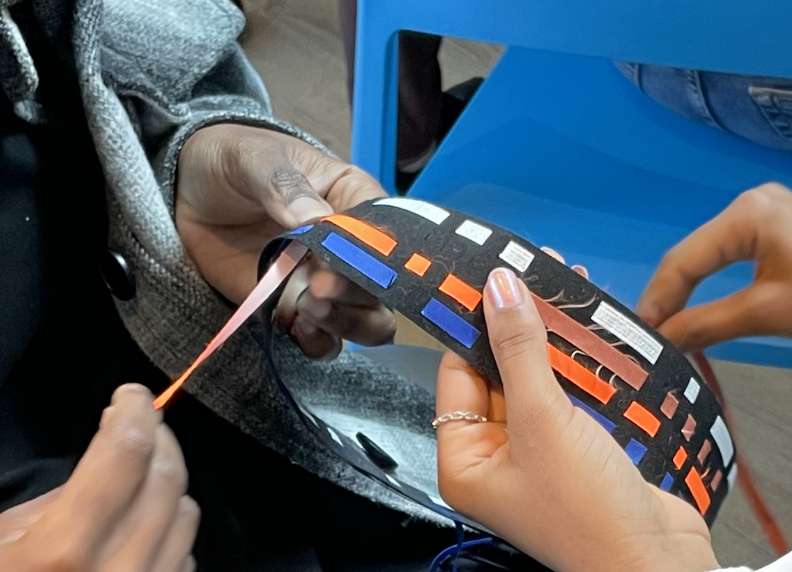 4.
Blankets and life jackets from their journey are recycled to make new products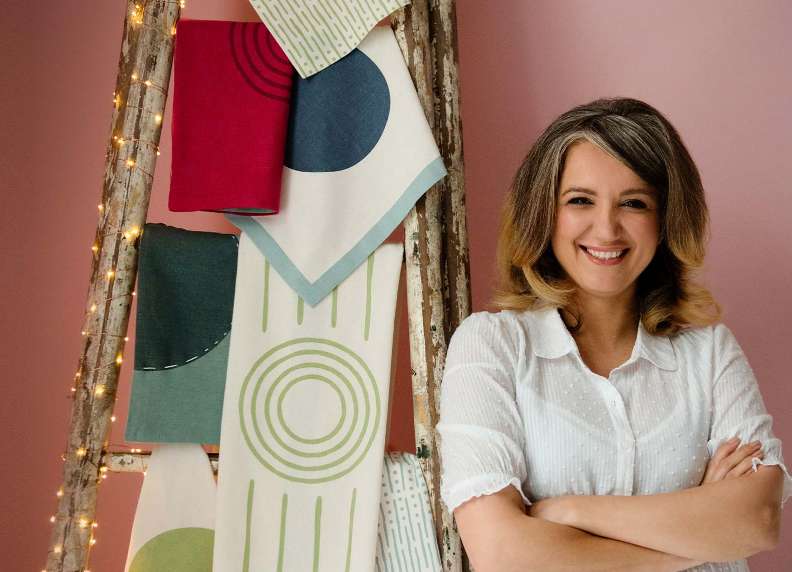 5.
Love Welcomes products are made in our workshop, provide above Living Wages to refugee women.