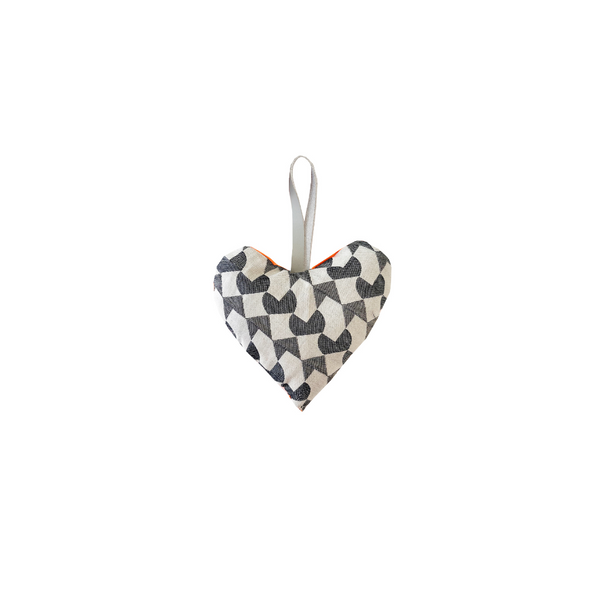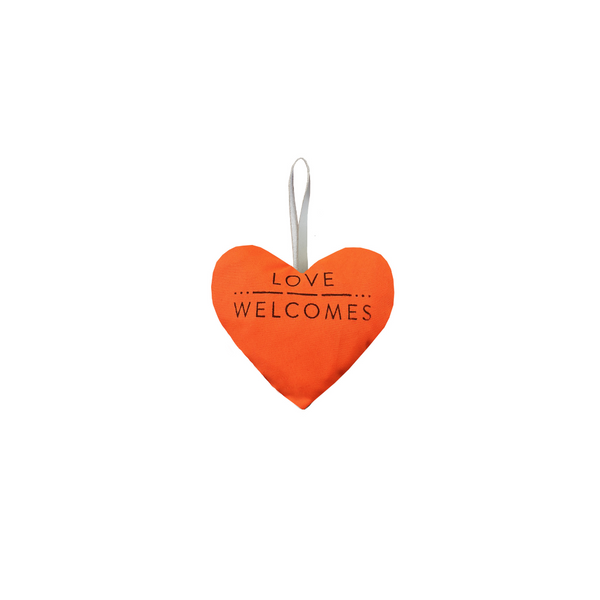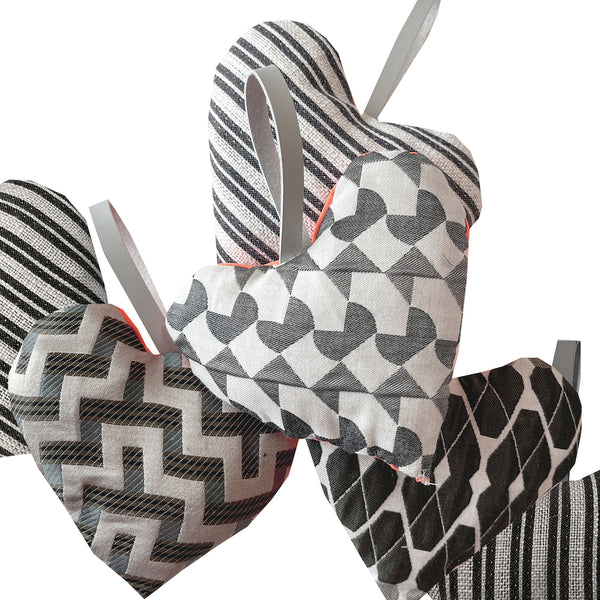 Her Story Heart Ornament
Each heart ornament has a signature Love Welcomes orange life jacket fabric on the back, with an assorted piece of monochrome fabric on the front. At Love Welcomes we want to ensure nothing goes to waste. After we've been cutting and stitching to upcycle textiles otherwise destined for landfill into our products, we are often left with small scraps of fabric. Our team of artisans from a refugee background have hand selected gorgeous monochrome fabric pieces left over from our production, and lovingly sewn these heart ornaments. 
A perfect gift to share the Love Welcomes message and support our makers to learn sewing skills. 
Finished with hand stitching, adding a piece of upcycled vegan leather for the handle.

We fill the heart with further small scraps of fabric, making this a 100% saved from landfill product.
Size 10 x 12 cm 
Care and composition
Care Instructions: Hand wash in warm water.
Composition: One metal key ring attachment/cotton/polyester stuffing