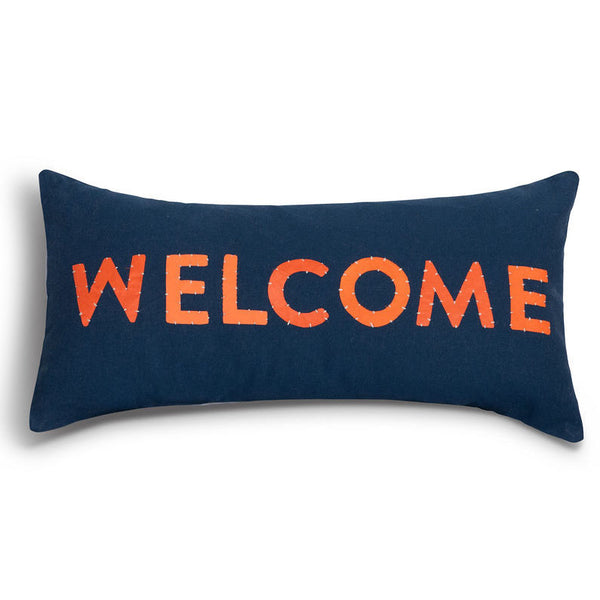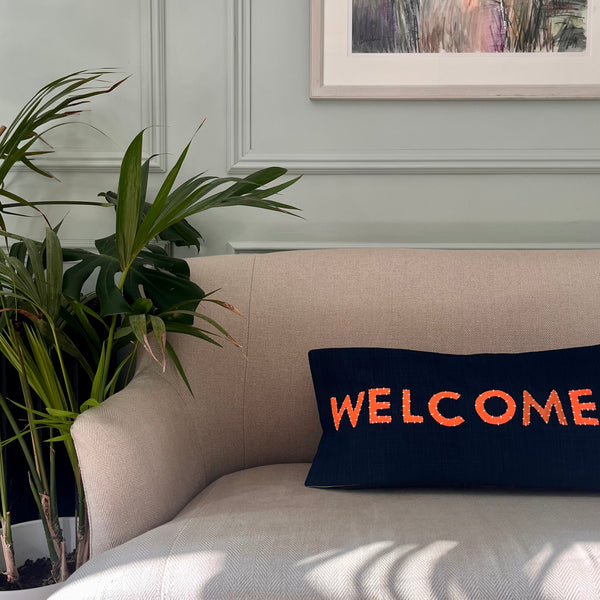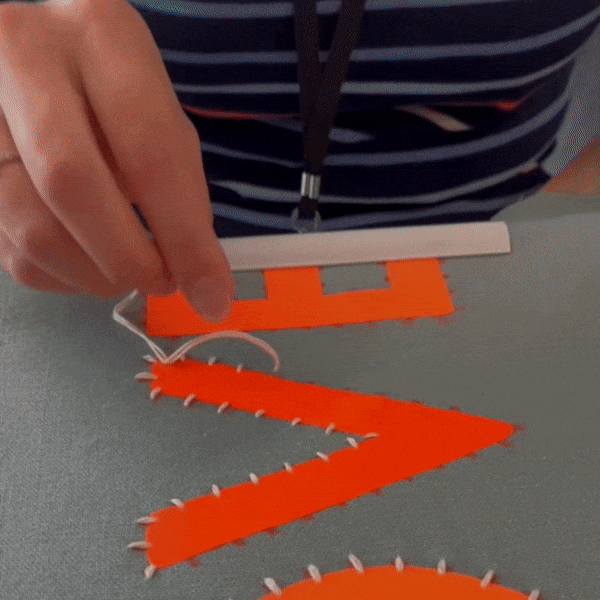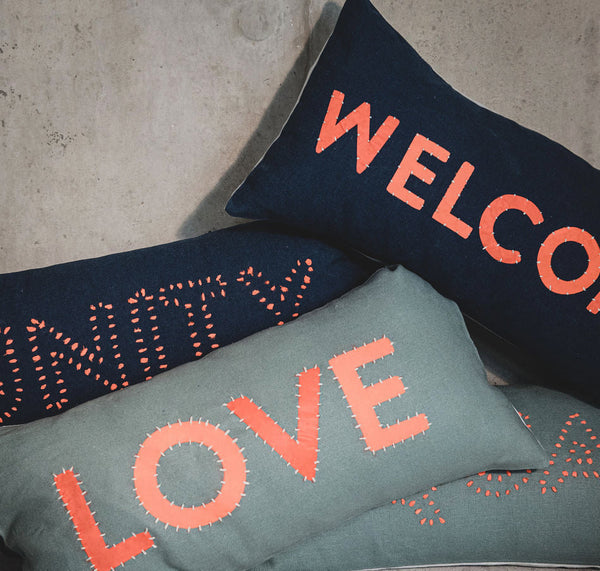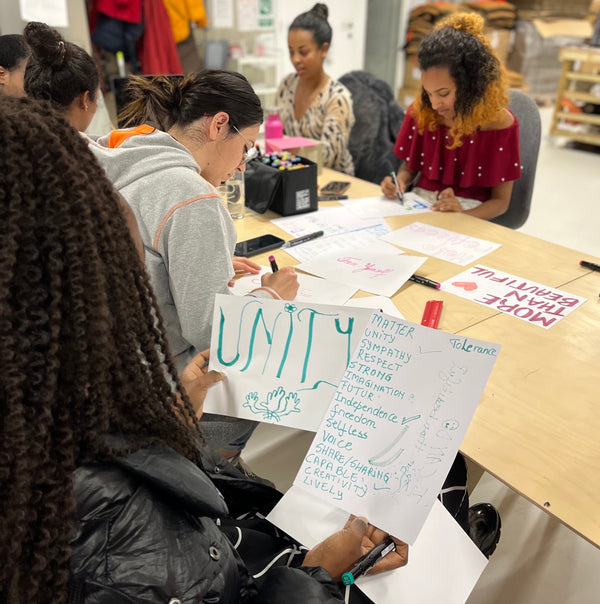 Her Story Cushion - WELCOME
Our team of women from a refugee background wanted to share their own messages from and for the refugee community, for you to proudly display in solidarity in your home. The cushion letters are made using upcycled life jackets discarded in Greece. It is so easy to focus on the negative rhetoric of politicians in the news, but we want to share positive words from the refugee community themselves focused on offering a welcoming environment for all refugees. Our team are a joyful caring community of women from 9 countries, representing a hopeful alternative narrative of unity and inclusion. 
Made from 100% upcycled linen and cotton

Hand made by our team of women from a refugee background

30 x 60 cm navy cushion

Shades of colours may differ between cushions as we are using upcycled fabrics
This will be back in stock soon in time for Christmas!