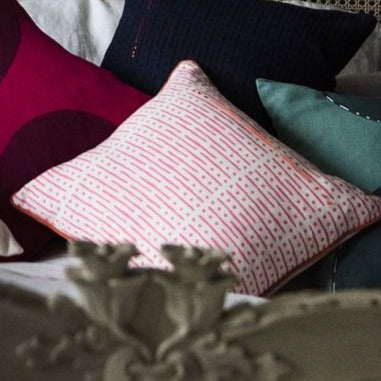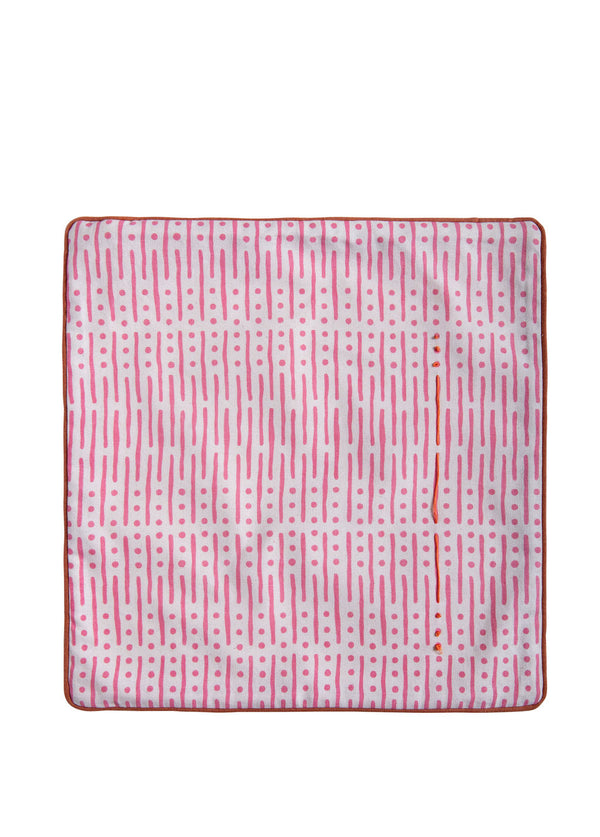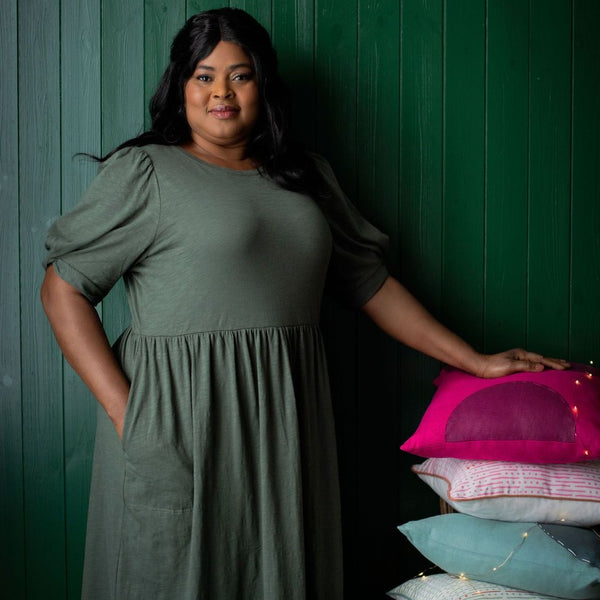 Journey Cushion
$19.00
Each cushion is hand embroidered and screen printed by refugee women, on recycled linen with a repetitive morse code S.O.S. that symbolizes the refugee journey.
The morse code is hand embroidered as a special detail of love from our team. This modern look is a perfect way to decorate your home as a cushion for the couch or your bedroom while showing your support for confident and independent refugee women.  
Hand screen printed in London using eco friendly water based dyes
100% Recycled Linen, created through upcycling by weaving waste linen fibres from the textile industry
Zip side closure
Hand Embroidered Detail
17.4 x 17.4 inches / 44 x 44 cm
Pillow Cushion Insert
Wash:  Wash in Lukewarm water 

(<40°C/104°F).  Use gentle machine cycle and mild detergent for delicate fabrics.  Separate colours.  

 
THIS IS JUST THE CUSHION COVER.  THE INSERT IS NOT INCLUDED.