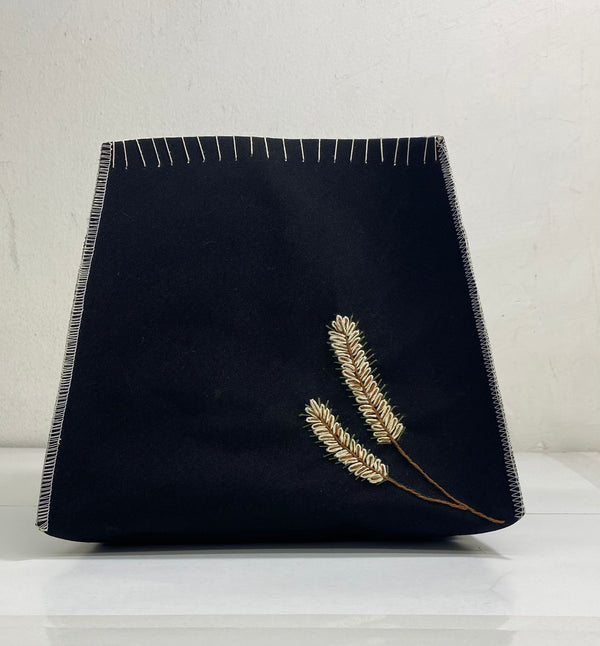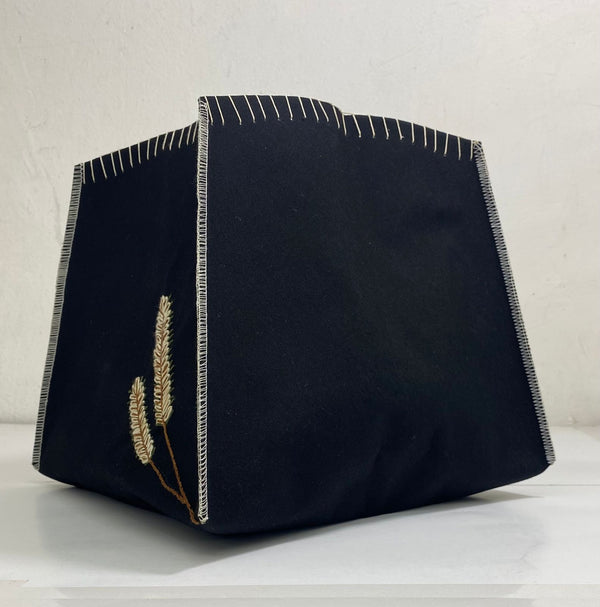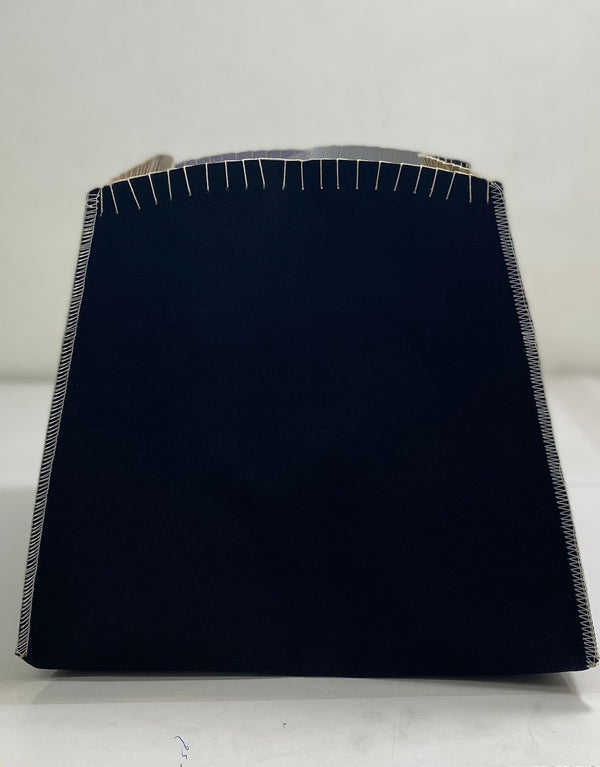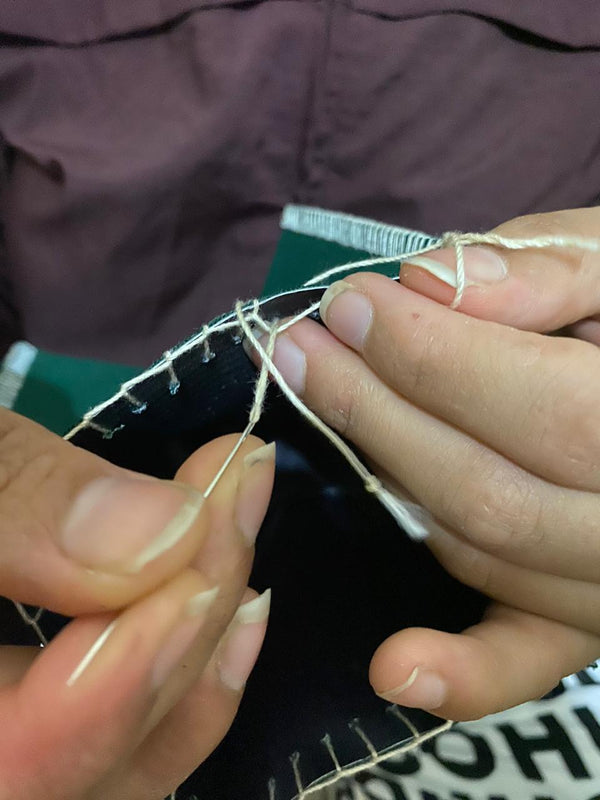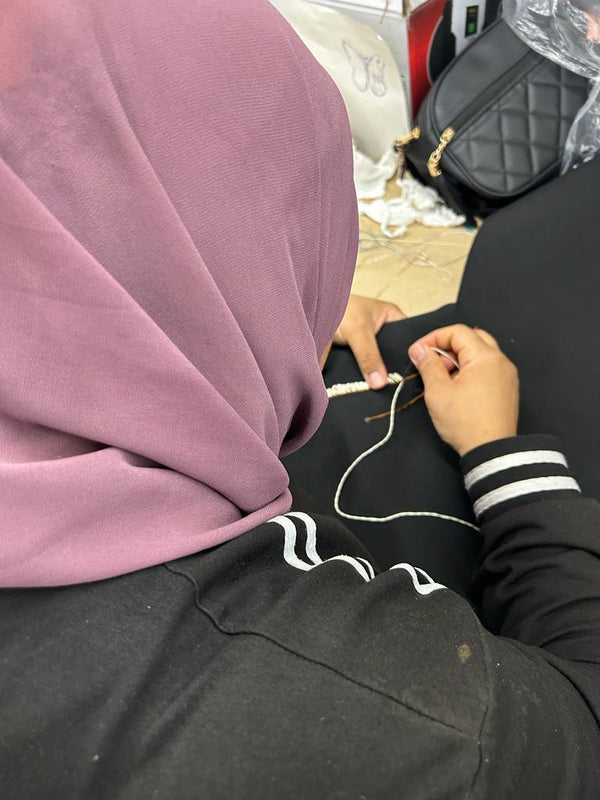 Black Large Pot
These pots can be used as plant pots, toy boxes, blanket baskets or whatever you need them for.
Waste Studio employs artisan refugees in Beirut, Lebanon who have fled from Syria.  They have developed a line of soft furnishings made using embroidery and sewing.  Techniques are a blend of handiwork, oriental patterns, and sustainable fabrics.   Waste's primary line is made from recuperated advertising banners, tire tubing, seatbelt material and more collected from urban landscapes. Designers and refugee artisans work together combining materials in a sustainable design process in which fabrics and advertising banners are individually chosen for every piece.
Reclaimed boat cover fabric from the outside and reused advertising banners from the inside.  An embroidery design of wheat on the front.
Dimensions:
30cm Bottom
22cm Top
25cm Height